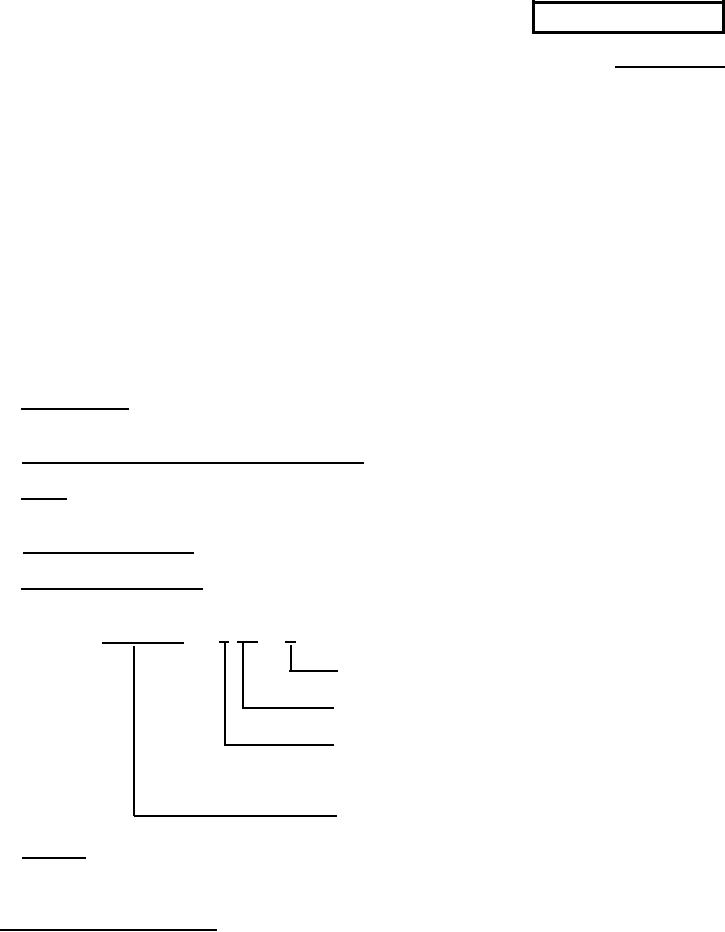 INCH-POUND
MIL-DTL-23053/16B
17 June 1996
SUPERSEDING
MIL-I-23053/16A
01 May 1986
DETAIL SPECIFICATION SHEET
INSULATION SLEEVING, ELECTRICAL, HEAT SHRINKABLE,
CROSSLINKED, ELASTOMERIC POLYOLEFIN, FLEXIBLE
.
This specification is approved for use by all
Departments and Agencies of the Department of Defense.
The requirements for acquiring the sleeving described herein shall consist
of this specification sheet and the issue of the following specification
listed in that issue of the Department of Defense Index of Specifications
and Standards (DODISS) specified in the solicitation: MIL-DTL-23053.
REQUIREMENTS:
Polymer type: The base elastomer used in formulating this sleeving shall be an
elastomeric polyolefin.
-75°C (-103°F) to +120°C (+248°F).
Continuous Operating temperature range:
Color: The sleeving shall be furnished in a black color that conforms to
Class II of MIL-STD-104 (see 1.2.2 and 3.3.l.5).
± 10 percent
Longitudinal change:
Military part number: The Military part number shall consist of the basic
number of this specification sheet and dash numbers as follows:
M23053/16 - X XX - X
Color code designator (see 1.2.1)
Size identifier (see table I)
Class (When no classes are specified in the
specification sheet, the numeric "O" is
be used)
Specification sheet
Example: Black, 1.000 inch (25.4 mm) as supplied ID sleeving shall be
identified as M23053/16-O05-0.
FSC 5970
AMSC N/A
DISTRIBUTION STATEMENT A. Approved for public release; distribution is unlimited.
1 of 5